Residential / Commercial / Light Industrial
Service / Repair on Existing Systems
Maintenance on Existing Systems
Indoor Air Quality
New / Replacement System Installations
Active Air Purifier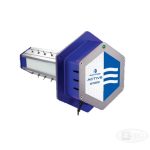 Dust Free Active 
         ALLERGEN REMOVAL 
Cold and Flue Viruses
Harmful Bacteria and Germs
Dust, Mold, and Pollen
Cooking Odors
Tobacco Smoke
Biological Growth
Volatile Organic Compounds
Pet Allergens
Unhealthy Chemicals
Active Air Purifier Video
These guys will take care of you! Had them install new Heater & A/C at my house 2 years ago, and also at my business at the same time. Our blower went out at work (and we work 7 days a week and NEED A/C), and they came out the same day, diagnosed it, and then gave us a loaner A/C unit the next day. Because they really care about the customers, we were able to keep working until the part came in (under warranty!)- no lost income for 5 days! As soon as the part was in- they were out and we were up and cooling! Sure, most companies will give you a decent price, but in addition, these guys do their own duct work, know their business and by taking care of us- you know they have the full service. I respect good service, but more importantly know I will be taken care of!
Fabulous job. Measured Tuesday for a new wall heater; Installed Wednesday. Needed new venting, too. Whole job, including a very detailed cleanup: 2.5 hours. Josh put drop clothes over my area rugs, and in work area. Showed me how to use it, afterwards. Highly recommended!
I received quotes from three companies for a new heater and A/C system. Scott responded to my request, came out to inspect, and provided a quote the next day. I had an antiquated A/C system and needed the old evaporating coil removed from the crawl space under the house – not an easy task, but one they agreed to do. While the quote was slightly higher than one of the other companies, I still went with this company because I felt they gave me honest answers to all my questions and were the easiest to work with. The crew got to work right away, and were hard working. Everything was tested and worked well before they left at the end of the day. I'm very pleased with my new heater and A/C and would highly recommend Weather Machines.
Install day went smoothly. The two man crew arrived on time and within minutes of being at my home were already laying drop cloths. I went to work and when I came home the job was done and my house was cool! Easy to work with, fairly priced, and incredibly responsive. It was a great experience working with Weather Machines.
First the owner of this company called promptly the morning after I left an online request. When I explained the situation he made arrangements to get someone out that same day. The technician Brian did a very thorough inspection and testing and determined it was a reasonable repair. Most places would just try to sell you a new unit.
After suffering three summers with air-conditioning that never cooled off our house, we called Weather machines. Chuck stop by and made an a valuation of our system. He recommended that they switch out some ducks, making some smaller and some larger. They did a great job my and house is much cooler now.
I found Chuck through a referral from my plumber, we have worked together now on at least a dozen jobs, these guys know their stuff. Thanks John