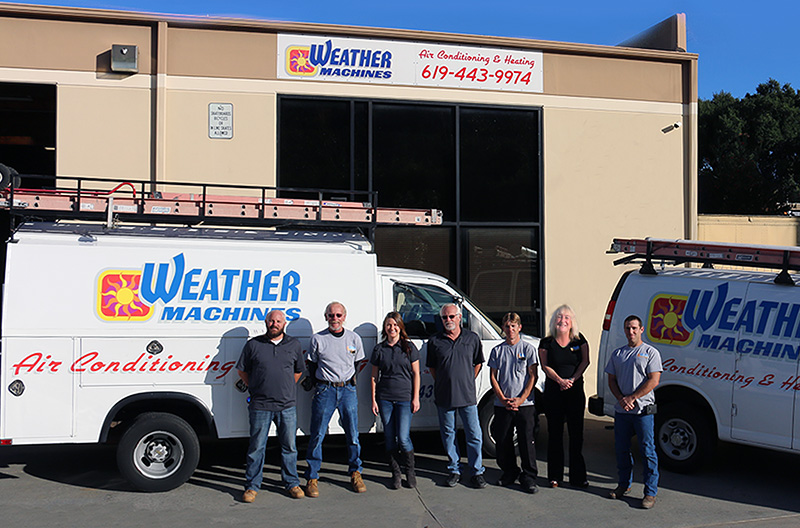 About Weather Machines
Weather Machines has been providing dependable services and installations in San Diego Area for 3 generations. We are a family owned and operated business that strives in meeting the highest performance standards from employee training to customer care. With our A+ rating from Better Business Bureau since 2004, we are a reliable small business.
We specialize in residential services, installation, maintenance, and custom ductwork. With a C43 License we have a full sheet metal shop that can produce anything from a simple section of rectangular duct work to a special fitting that will complete your job.
We service all makes and models of equipment and our employees are trained to go over all options before condemning the equipment. We try to save our customers as much money and treat their house like it is our own. If our employees do not think it is worth fixing the equipment, our estimating team will provide you with a free quote to replace the equipment or a quote for new equipment. We inspect the duct work for efficiency and taking in consideration the construction materials of your house, insulation in the walls and ceiling, number and type of windows and doors, collar of the roof, and direction of the house to calculate the heat and cooling load to insure you are getting the correct size and proper equipment needed.
Are you thinking about air conditioning? Confused over terminology? SEER Rating? Equipment? Design? Weather Machines will be able to help with honest answers and sensible options.